Reinventing the digital experience of a global conference
Services / Deliverables
Product Design
Engineering
QA
Project Management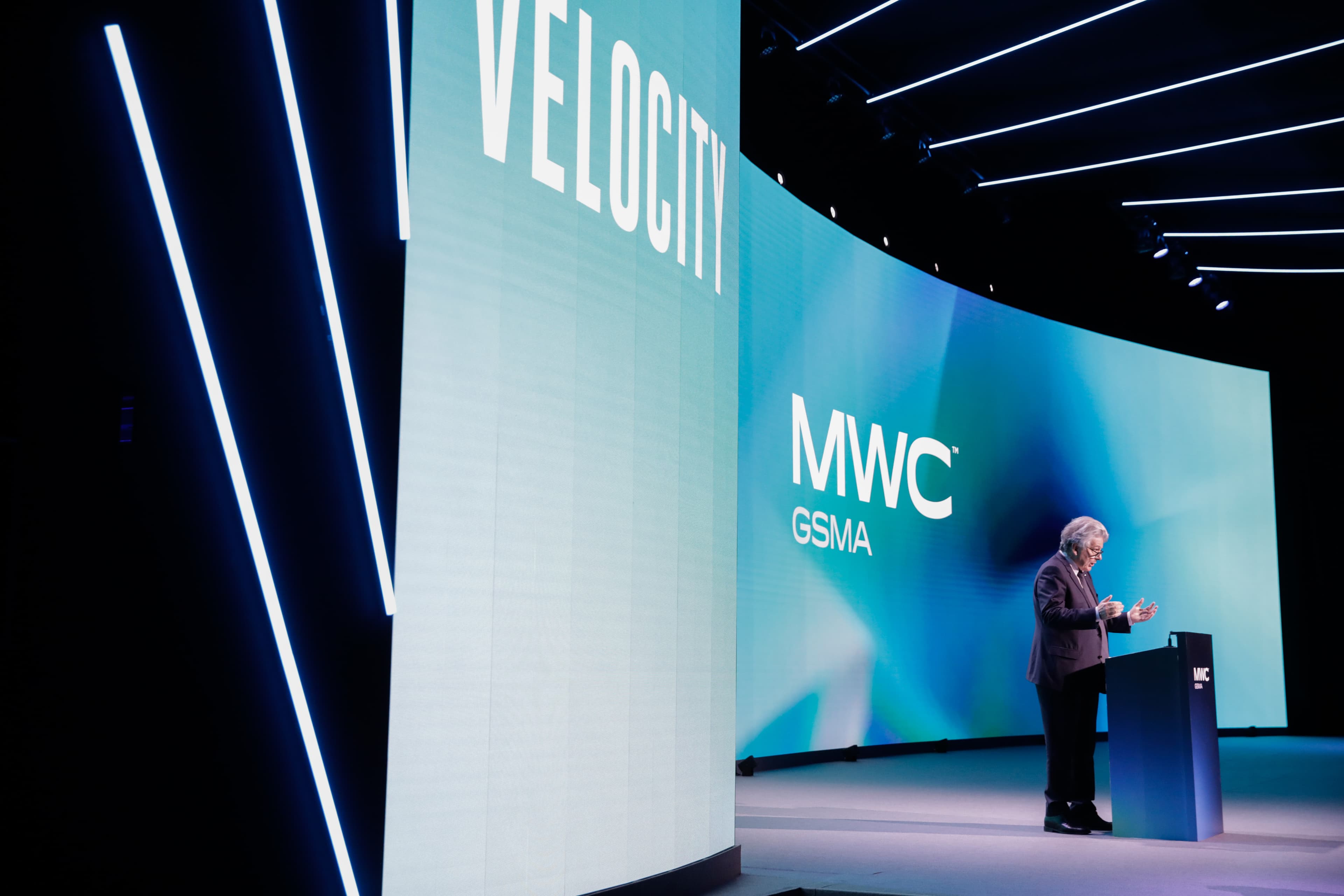 Background
Mobile World Congress is one of the largest mobile events on the planet attracting 109,000 attendees, 2,800 exhibitors, and 300 speakers across their events in Barcelona, Shanghai and LA. We have been working with MWC to reinvent their end to end digital experience.
This means catering for speakers, exhibitors, sponsors and attendees. The project includes a focus on optimising ticket revenues, creating an engaging agenda, integrating venue maps and a networking tool for delegates to message and connect.

With COVID hitting Barcelona and subsequently cancelling the event, we collaborated with GSMA over two intense weeks to produce a digital version of the event with streaming video to help the spirit of Mobile World Congress continue during the original event timeframe.
"Bringing on Dawson Andrews was crucial to our transformation as a digital-first conference. They continue to drive and expand our digital arsenal, allowing us to perform on a world stage."

Trevor Skinner – Digital Director, GSMA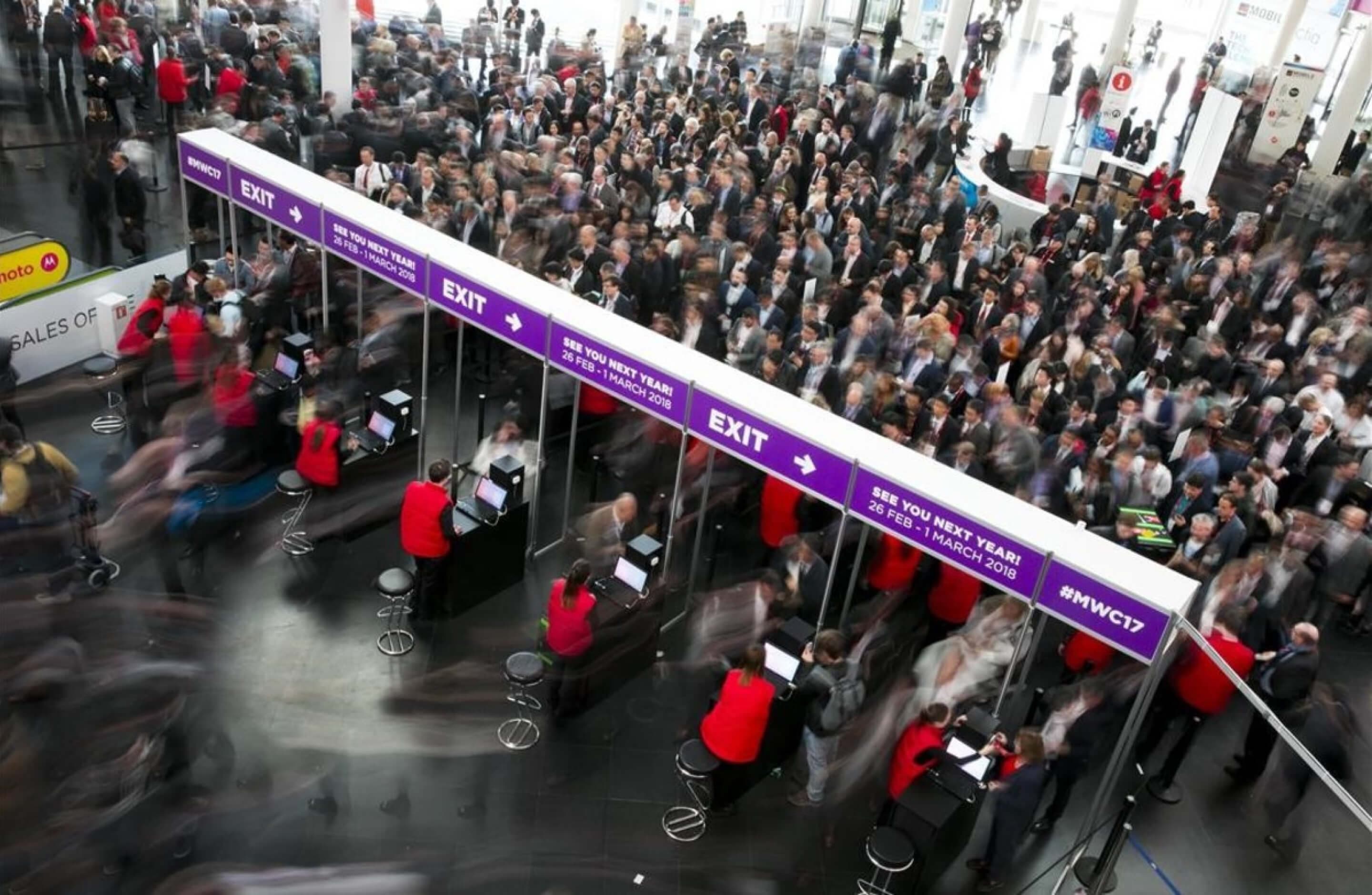 Challenge
Rethinking Physical Events
Nobody could have predicted how this project would have finished before the end of February 2020. We had collectively spent the previous 8 months planning and successfully carrying out the launch milestones including a sponsorship portal, fully bespoke networking functionality, and a plethora of A/B and MVT tests to optimise the conversion funnel.
The COVID-19 global pandemic put an end to any imminent large scale gatherings which meant we had to fast track plans for digital transformation and lay the foundations for a virtual event within a short timescale. Although the attendees missed the physical networking aspect of Mobile World Congress, our virtual event experience resonated with audiences appreciating GSMA's ability to adapt to challenging circumstances.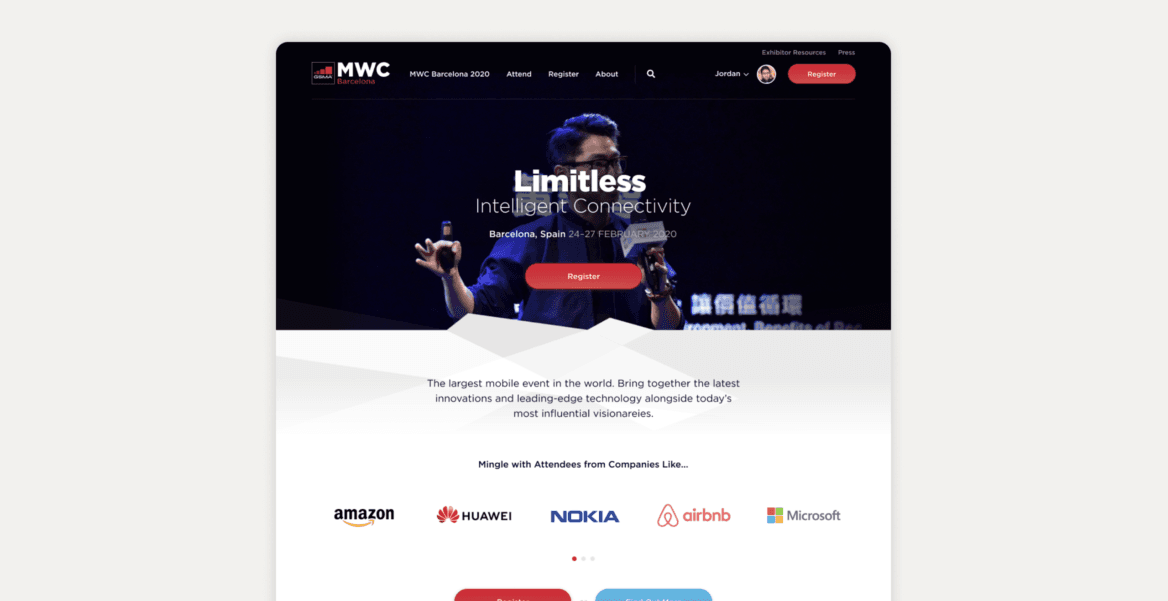 Results
14.9%
Increase in Conversion Rate
10 days
To design, build and deliver